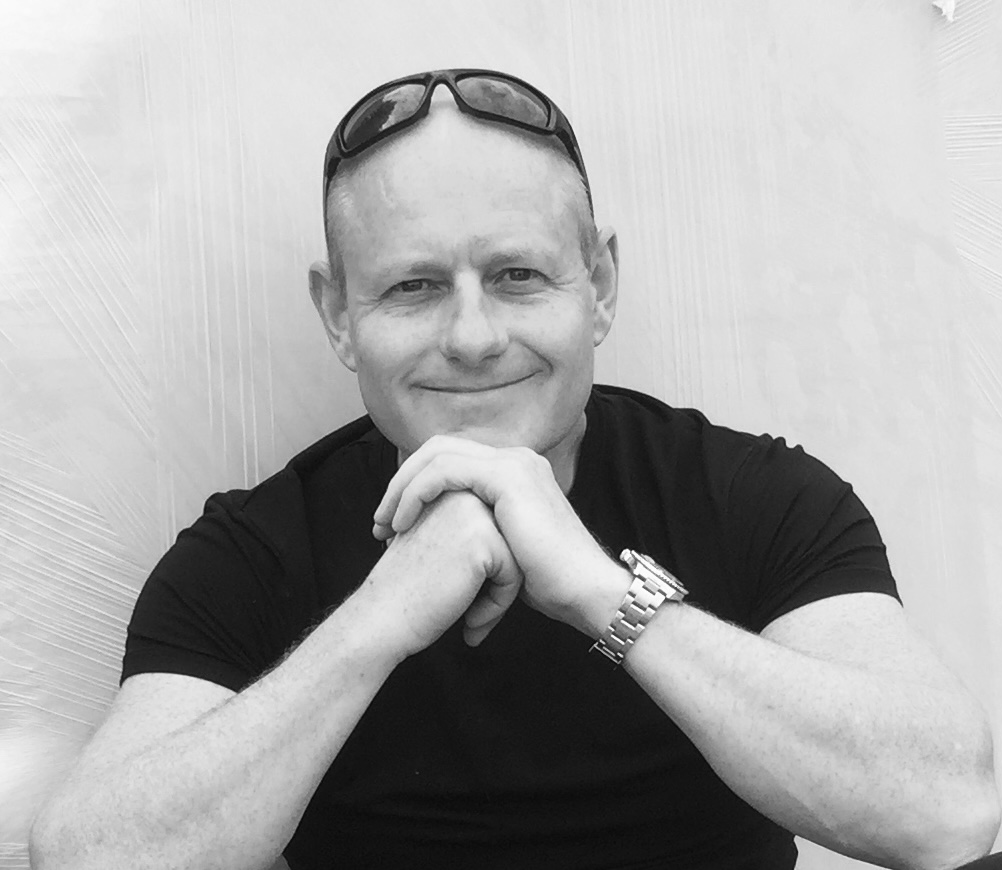 Peter is a world-leading confined space rescue and forensic search specialist. Peter started his career at the age of five exploring disused mines and caves with his father John. Peter became highly skilled in tunnelling and shoring techniques, By the 1990's Peter was using his confined space skills learnt from an early age to train the London Fire Brigade specialist rescue teams and the United Kingdom's Search & Rescue Teams (UKSART) in collapsed structure shoring and specialist rescue techniques.
Peter went through the tough selection course for the 10th Volunteer Battalion, Parachute Regiment and earned the coveted Maroon Beret and qualified as a military parachutist and served for six years.
In 1996 he was tasked by the authorities to search and safely remove environmental protesters from manmade tunnels under the proposed route of the Newbury Bypass. In 1997 he removed the infamous anti roads protester Swampy from a network of tunnels under the proposed route of the A30 Honiton Bypass. Since then Peter and his team from Specialist Group International have safely carried out all the major protester removal operations both on land and at sea with a 100% safety record. Peter was a key adviser to the Home Office working group "Policing of Environmental Protest" and to this day, Peter is the person the authorities and major infrastructure projects turn to for advice on protester management.
In 1998 Peter went to the United States to research the use of side scan sonar and ground penetrating radar for locating missing persons and human remains. Peter pioneered the use of side scan sonar for forensic search for missing persons underwater and became a world leader in underwater search techniques. He has been brought in to assist in the search for many cold cases and has located human remains and evidence that have gone undetected for years, in some of the most remote locations on land and underwater.
Peter has worked on many high profile missing person and 'no body' murder investigations including the serial killer Peter Tobin, Linda Razzell, April Jones, the mystery death of MI6 officer Gareth Williams and many more. He has trained police search advisers and the military at the police National Search Centre. Peter has been a guest of the United States Secret Service and presented to their specialist teams, the US military and the Federal Bureau of Investigation (FBI) at their training school in Quantico Virginia, USA.
Peter presents extensively on missing person cases and appears regularly on TV, radio and podcasts.
Peter is a qualified commercial diver, helicopter & fixed-wing pilot and holds both UK and United States FAA pilot's licences.
Peter and his family live on a farm in West Sussex with their many animals they keep as pets.
TV WORK
Peter has long established reputation as a world leader in the fields of specialist rescue, underwater search, forensic search and protester removal.

book
How do you become a human mole, a forensic genius with a bloodhound's nose for clues?
Recovering bodies, finding discarded remains, identifying unmarked graves and saving people from locations and situations too dangerous for the normal emergency services are all in a day's work for Peter Faulding.
So how did a boy with a love of unmapped systems of ancient disused mines under South-East England find himself, years later, as one of the UK's most prolific cold-case forensic investigators?
In this gripping and remarkable memoir, Peter tells his extraordinary life story in fascinating detail. From removing environmental roads protesters from dangerous underground tunnels, including the infamous 'Swampy', at iconic protest sit
es, to the scenes of some of the UK's most notorious crimes, he describes how he has developed into a highly regarded and highly skilled search specialist, whose job is to assist investigators and police as they search crime scenes and bring serial killers to justice.
For the first time, Peter gives new details on some of the country's most harrowing murder cases – including that of serial killer Peter Tobin, April Jones, t Nicola Payne and search for Helen McCourt, sheds new light on mysterious deaths, including MI6 worker Gareth Williams; and details the incredible lengths he goes to, to help investigators.
Get ready to join Britain's most extraordinary forensic search expert on his journey through deadly booby-trapped tunnel systems and into dark waters that hold horrific secrets, then onwards through uninviting crime scenes and into the minds of killers.
What Lies Beneath by Peter Faulding – 9781035005901 – Pan Macmillan
https://www.panmacmillan.com/authors/peter-faulding/what-lies-beneath/9781035005901
Copyright © 2022 Peter Faulding